Description
The stakes couldn't be higher: How can we mine the metals we need without replicating the environmental and human rights abuses of the past? Vancouver-based journalist Christopher Pollon grapples with that question and more in his critical new investigative work, Pitfall: The Race to Mine the World's Most Vulnerable Places.
Join us on Tuesday, Oct. 10 at The Charlatan on Commercial Drive to launch Pitfall, a compelling read by one of the city's most talented and dogged reporters. Books will be for sale. The event will take place in a room separate from the main bar. Tickets are free, but please reserve your spot on Eventbrite as space is limited.
Thank you to publisher Greystone Books and The Tyee for cohosting this event.
More about Pitfall:
Pitfall is the compelling story of the quest to exploit the metals our civilization needs — and at what cost to local people and their environments. Beginning with the first waves of big, foreign-owned mines in the 1960s, investigative journalist Christopher Pollon shows how transnational companies rose to dominate copper, precious metals, and lithium in Latin America, made inroads into war-torn countries in Africa, and exploited nickel, industrial metals, and rare earth metals across Asia and Oceania.
If we cannot change our course, Pollon argues, we are condemned to mine deeper and darker places, including the depths of the ocean, sacrifice zones, and near-earth asteroids. This disturbing vision of the future also includes robotic mines without workers and social license — unless we act now.
This book is published by Greystone Books, in partnership with the David Suzuki Institute.
More about the author:
Christopher Pollon is an independent journalist who reports on the politics of natural resources, focusing on mining, oceans, and energy. His work has appeared in dozens of publications, including National Geographic, VICE, the Walrus, The Tyee, and the Globe and Mail. He is also the author of The Peace in Peril: The Real Cost of the Site C Dam. He lives in Vancouver, B.C.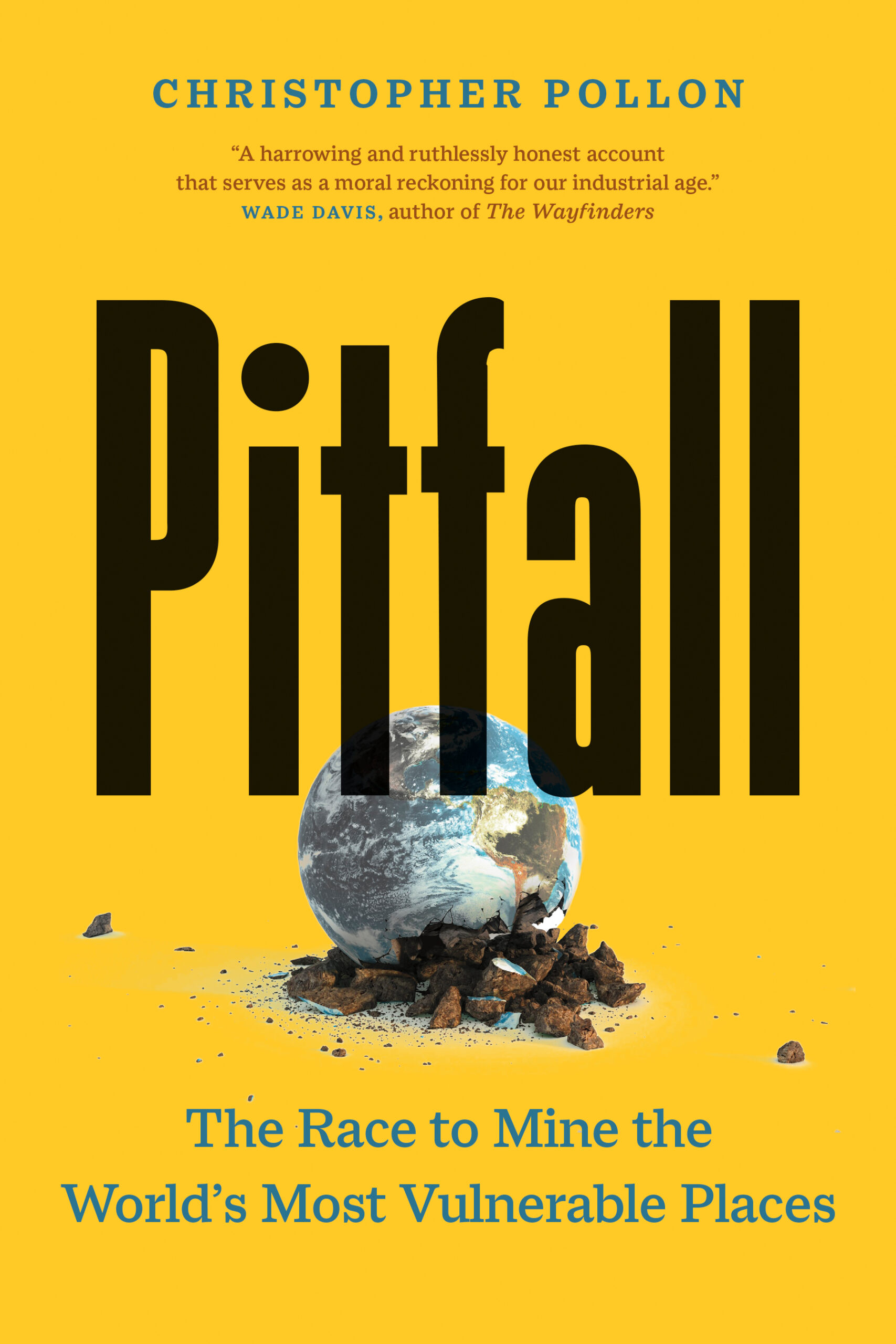 Pitfall
"Few realize that our current solution to climate change — renewable energy — threatens to create an environmental catastrophe of its own. Christopher Pollon's deeply researched, powerfully written book is just the primer we need to truly imagine a better future." — J. B. MacKinnon, author of 'The Day the World Stops Shopping'
View Book