Description
Join us on Thursday, August 17 at 5 p.m. PST for a virtual celebration of the gorgeous new collection "River in an Ocean: Essays on Translation," published by the non-profit trace press.
At Upstart & Crow we love translated works, and this collection — on decolonizing and unsettling translation by a group of incredible feminist translators and writers from the global south — is a special one.
As reviewer Wangui wa Goro says of the book, "When a feminist translator responds to her calling, the world is enlarged and a better place. This book is exquisite in its scope, and its well-thought-out approach to translation."
We're proud to host the collection's editor, Nuzhat Abbas, and three of the essayists, Rahat Kurd, Norah Alkharashi and Iryn Tushabe, for an online reading and discussion. Each will give a short reading from the book, followed by a conversation on the book's themes. There will be time to ask questions, too.
Nuzhat is the founder of trace press, which publishes books that illuminate, in complex, beautiful, and thought-provoking ways, contemporary and historical experiences of conflict, displacement, migration, life, labour, love and resistance.
Reserve a Eventbrite ticket here to the event, and we will send you the Zoom link a few days beforehand. It's free!
About the book: What are the histories, constraints, and possibilities of language in relation to bodies, origins, land, colonialism, gender, war, displacement, desire, and migration? Moving across genres, memories, belongings, and borders, these luminous texts by poets, writers, and translators invite us to consider translation as a form of ethical and political love, one that requires attentive regard of an other, and a making and unmaking of self.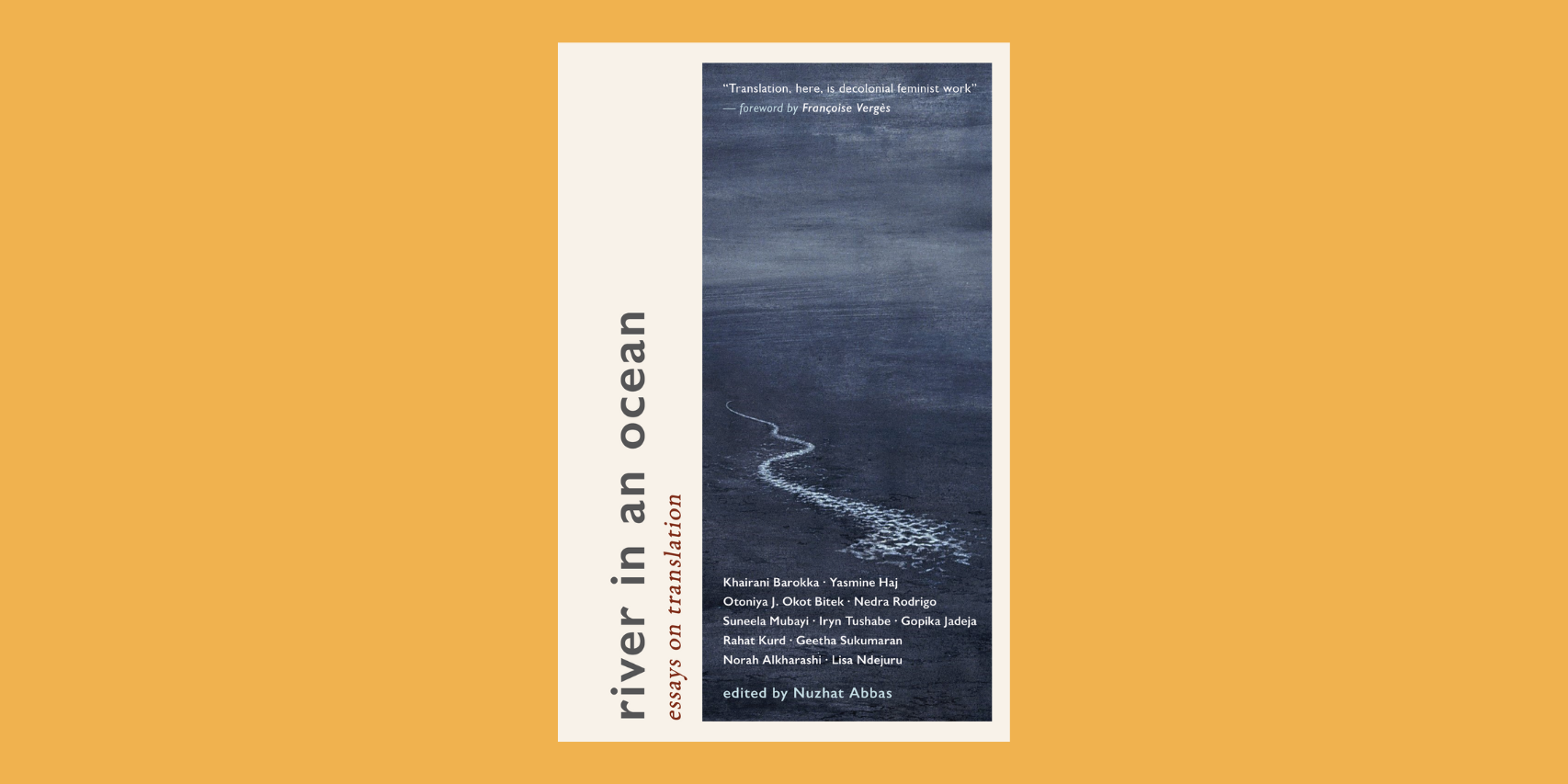 River in an Ocean: Essays on Translation
View Book